OFLF Series High Capacity Flanged Compressed Air filter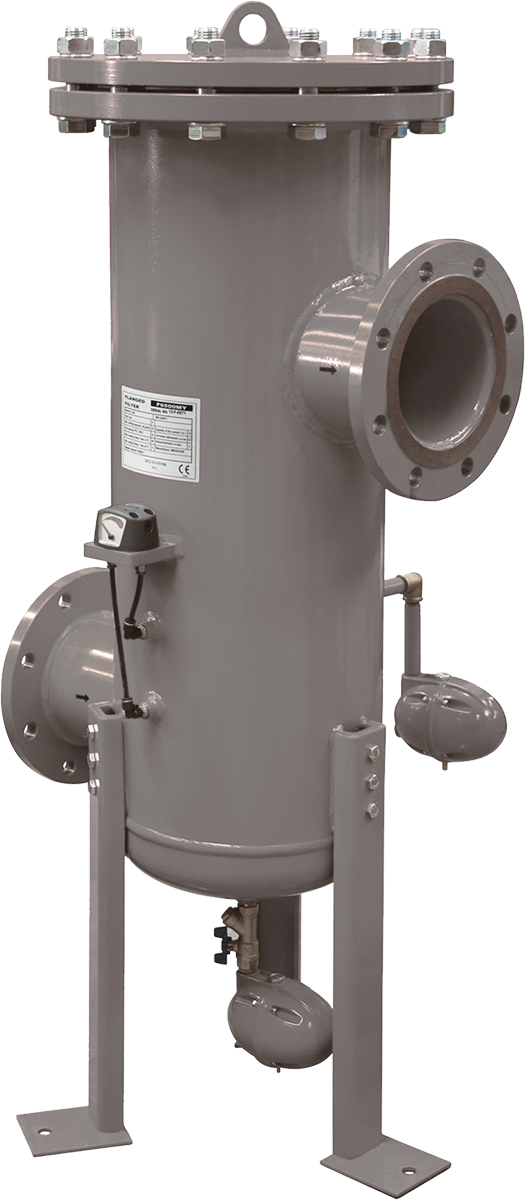 Built to provide high-quality air, the OFLF series high-capacity flanged compressed air filters, with their unique design, perform pre-separation. Two external float drains are used to ensure perfect drainage. The element which is placed into the filter by tie rod system can be easily changed from the upper closure. Tanks according to ASME standards are used in the OFLF series.
‣ Specially designed external float drains easily drain the liquid collected at certain points.
‣ With epoxy powder coating on the outside and anodic coating on the inside, it is resistant to corrosion.