ODMD Series Modular Desiccant Air Dryers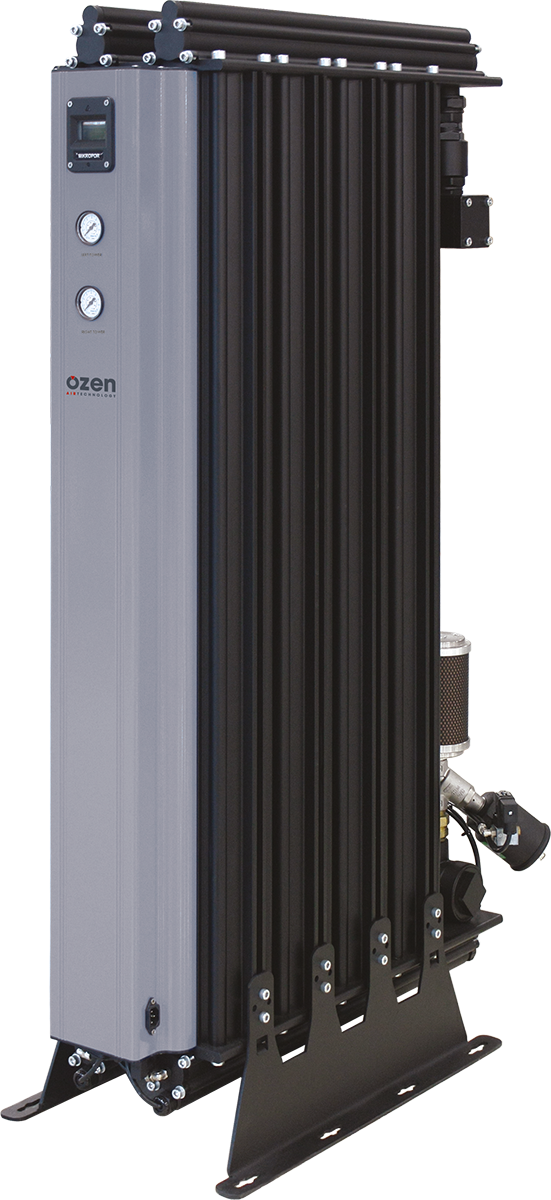 ODMD series desiccant dryers' light, modular design provides flexibility of installation. ODMD series dryers can easily satisfy special needs and they make installation and assembly simple since they only weigh half of standard dryers with tanks. The series, with its plug-and-play design, esthetic appearance and innovative build, is suitable for use wherever high-quality compressed air is needed.
The series, with a portfolio of products ranging from 3 cfm to 240 scfm, is an all-in-one package with a dew-point between -40 °F and -94 °F; all you need is air inlet and outlet connections. Its highly engineered inlet valve and outlet manifold design guarantee the lowest pressure drop in the industry.