ODRD Series Digital Cycling Refrigerated Air Dryers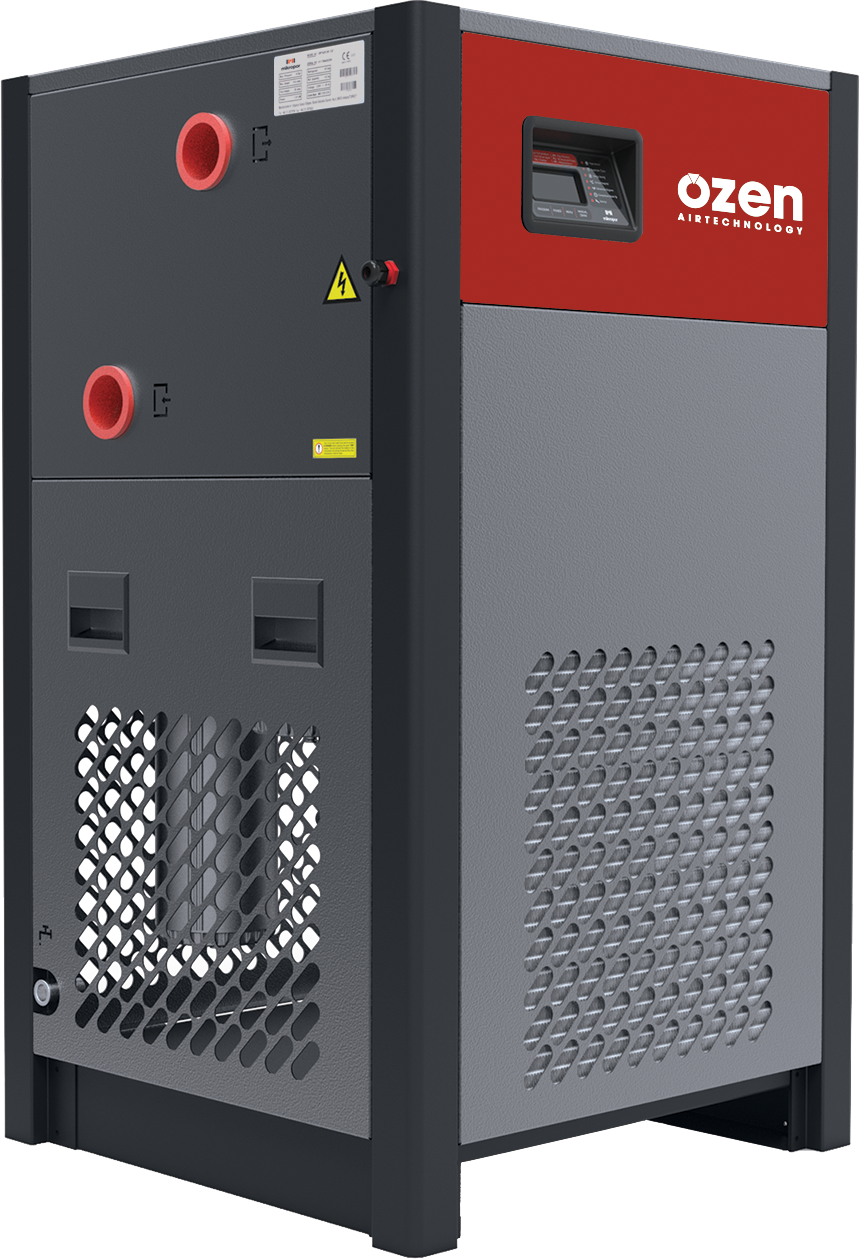 Compact design
Integrated filters
Ease of service
Digi-pro digital control unit (between ODRD 10 and ODRD 425)
ESD digital control unit (between ODRD 550 and ODRD 5000)
Supply of clean and dry air is essential for all companies that require air for their production. In order not to compromise the quality of the end product and to protect the equipment from corrosion, the air that comes out of the compressors must be filtered to clean it from all kinds of dirt and humidity.
Ozen Air Technology's refrigerated air dryers ensure the quality and continuity of your production by eliminating the particles and humidity from your compressed air system.
Ozen only uses environmentally friendly R134a gas in its dryers. Thanks to the thermodynamic properties of R134a, which is ideal for both low and high heat applications, it is possible to operate at lower pressures than other dryers. Since it is designed to accommodate extreme tropical climates, the dryer provides high performance at ambient temperatures of up to 140 °F. With the Digi-Pro control unit, it is easy to monitor the actual dew-point and determine the dryer's periodical service and maintenance needs.
The strategic positioning of the electrical panel makes it easily accessible without having to open the product covers.