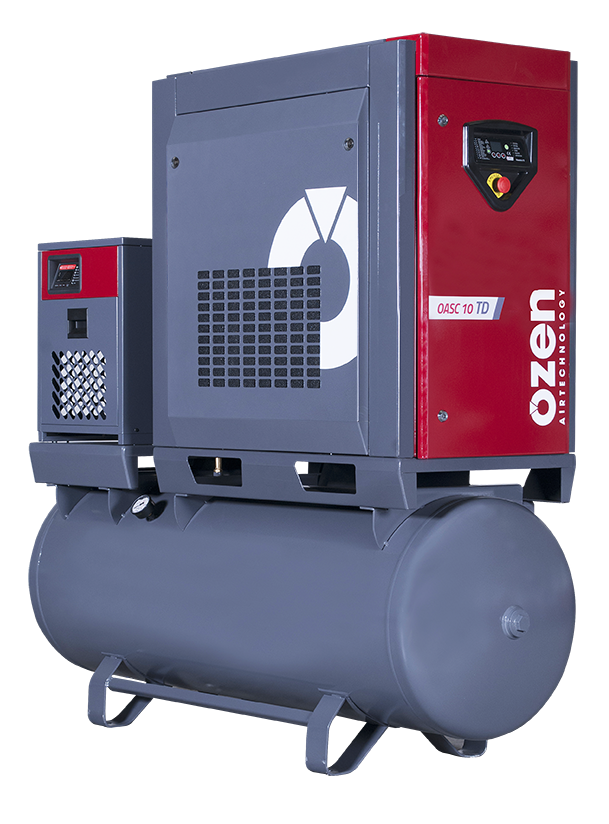 Ozen Air Technology's OASC T tank/dryer-mounted rotary screw compressor series was designed with a view to satisfy the air needs of small and mid-size companies such as auto services stations, repair shops, and paint shops and the construction industry.
The OASC T series, which can be configured as needed, can
be mounted on a tank, with or without a dryer. In the tank- mounted model with dryer, the air is cooled down and dried prior to entering the pipeline. The refrigerated dryer helps protect the compressed air system and the equipment from rust and corrosion. The products in the series are easy to install and maintain and they provide reliable and high-quality compressed air. The OASC T series stands out for its energy efficiency, which is superior to piston compressors with similar capacity. A frequency inverter is optional for this series.